End of Year Party - Luau Crafts
My son's teacher asked me to do some crafts for the End of Year Luau. We made a paper cup tiki and crepe paper hula skirts.

For the tiki just take a solid colored paper cup, found in the party supply section of any superstore, then have the kids decorate it with foamie stickers, markers, ect. I used glue dots for the googly eyes and the crepe paper hair.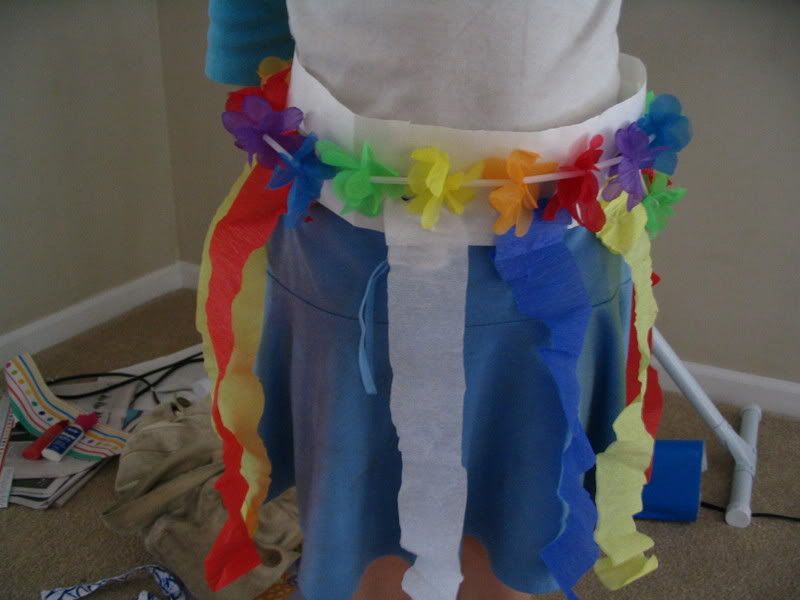 To make the crepe paper (party streamers) hula skirt you just cut a long strip of butcher or craft paper. Then take a large hole punch, in this case it was a square, and cut along the strip of paper. Have the kids tread the crepe paper through the holes and with a glue stick glue the crepe paper onto itself. When they are done wrap it around their waste and staple it. You can staple a lei around their waste as well.