How to Make a Layered Cake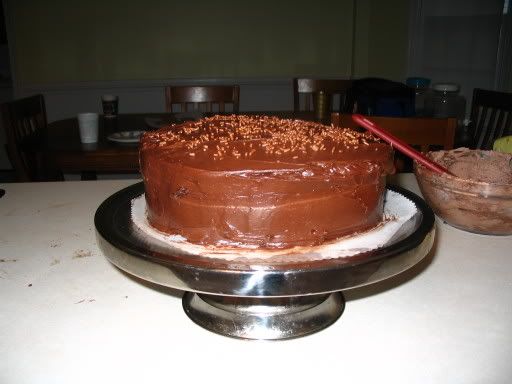 These are some of the things you will need to make your layered cake: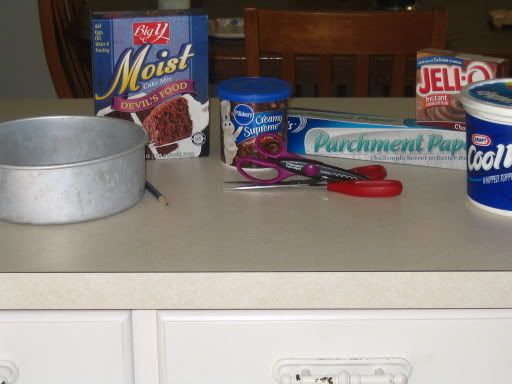 A cake pan, parchment paper, scissors, decorative scissors (optional), cake mix, icing, pudding pack and cool whip. It helps to have an icing spatula - it is long and flat perfect for spreading, a cake spatula - great to move the cake, a Ziploc bag, a serrated knife - I use my bread knife, and a cooling rack.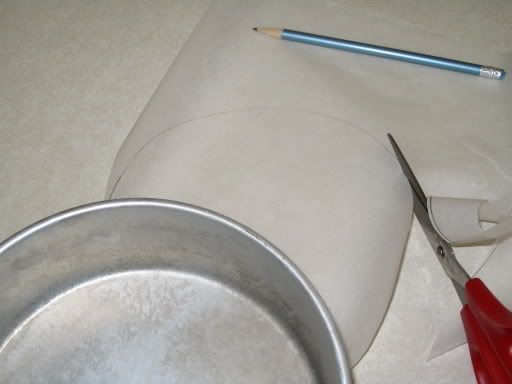 Take a piece of parchment paper and trace around the cake pan. Cut a quarter of an inch on the inside of your trace mark. Make sure none of the line remains on the paper. Spray the cake pan with non-stick spray, place the cut out parchment paper at the bottom, and spray again with non-stick spray.
Follow the directions to make the cake. To test the cake give it a little giggle in the oven. If it looks like jello it is not done yet.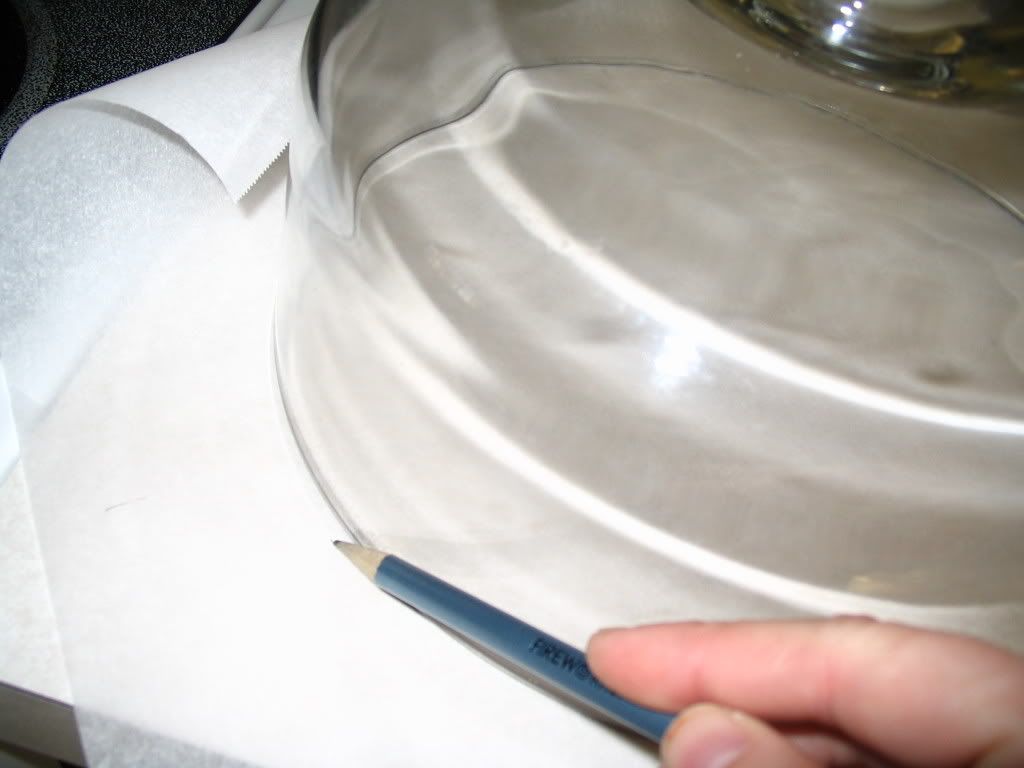 I like to put my cake in a display case, so I trace out the size of the lid on parchment paper. I then cut out a quarter inch on the inside, but this time with my decorative scissors. It is a good idea to cut out some parchment paper for the cake so that it is easier to move, regardless of how you store the cake afterwards.
Place the cake on top of the decorative parchment paper.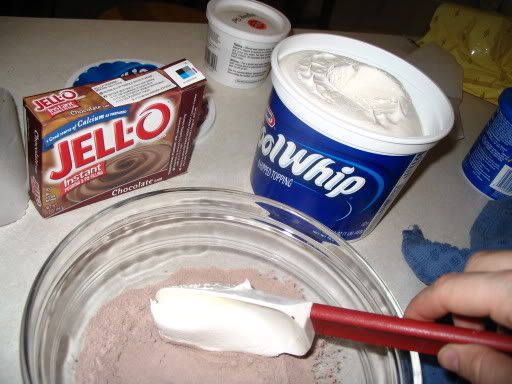 While it cools, I make the filling for my layers. I make a very basic filling made from pudding mix and Cool Whip. A small tub of Cool Whip mixes well with a small box of pudding. The final mix tests just like mousse.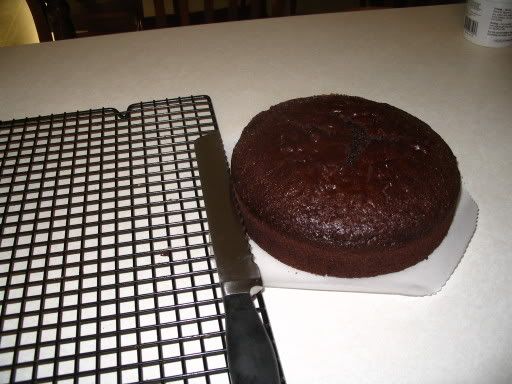 | | |
| --- | --- |
| Use the serrated knife to cut your layers. You can do this by using the cooling rack as a guide. It is a good idea to cut off the dome from the top of the cake as well. The extra top is great to test for quality control. | |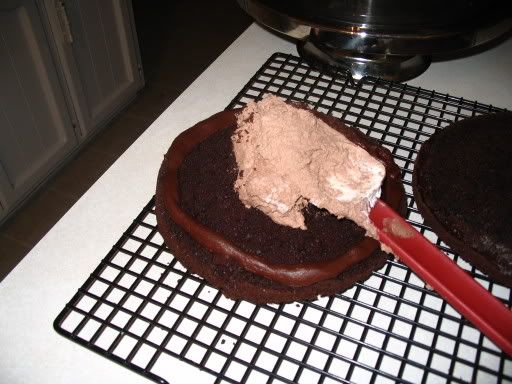 Putting a border around the cake with icing helps prevent the filling from spilling out. You can do this by taking the icing and putting it in a Ziploc with a corner cut out of it.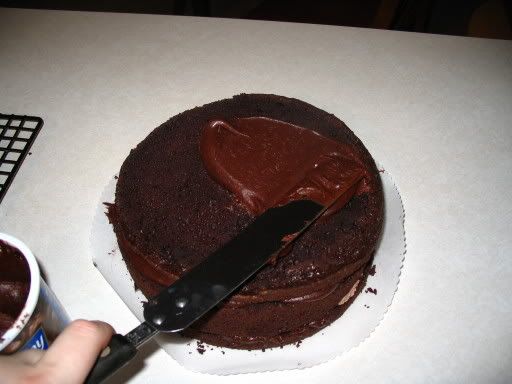 After you are done stacking your cake you can ice it. It is better to have to much icing at first and just take it off, than to have to little and constantly trying to add more. Just try and keep your spatula level with the cake to get that smooth look.
Now you can add some sprinkles for a finishing touch.