Birthday Cake
My best friend's daughter is turning one and having a party at the end of the month. She asked me to make her a cake for her, so I thought I'd practise first. She is having a clown themed party, and I copied the clown from the party supplies she bought.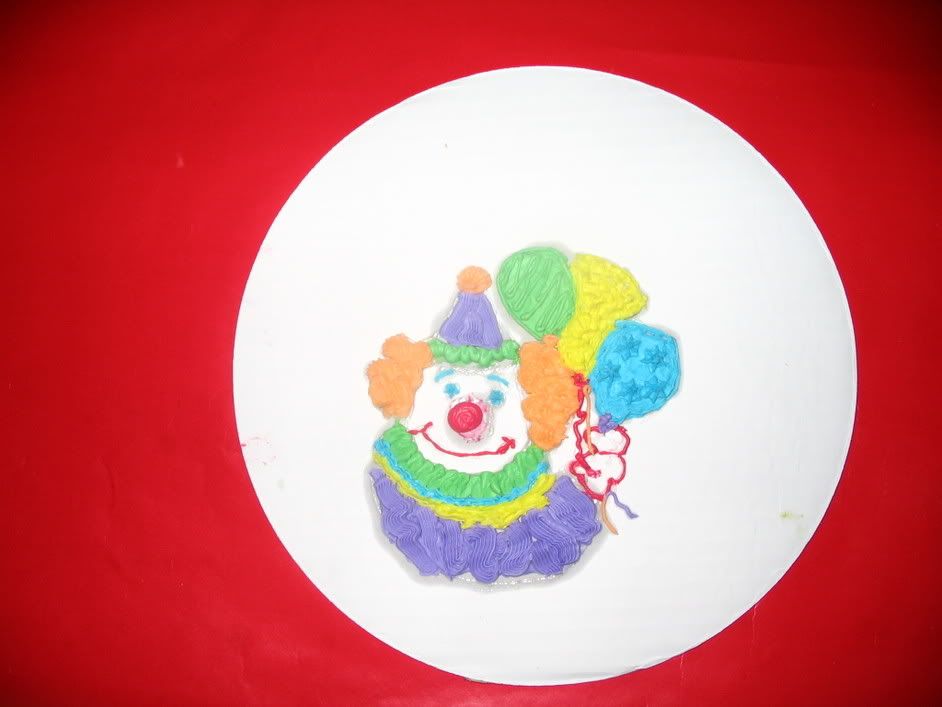 Now the trick to doing a basic shape like this is to print the image you want and trace the back of it. This way you have a mirror image of the picture. Now you take a sheet of wax paper and lay it on top of your tracing. Using clear piping gel trace the image onto the wax paper. Turn the wax paper (gel side down) onto the cake and go over the lines with a paint brush (the kind you find in kids watercolor sets works best). Now you just color the image in with your icing or even colored piping gel if you'd like.
You can get the clear piping gel at Joann's, as well as a basic cake decorating kit.