Christmas Tree Ornaments
I made some ornaments for the latest Craft Challenge on the Crafter.org message board. Here are my entry for the challenge: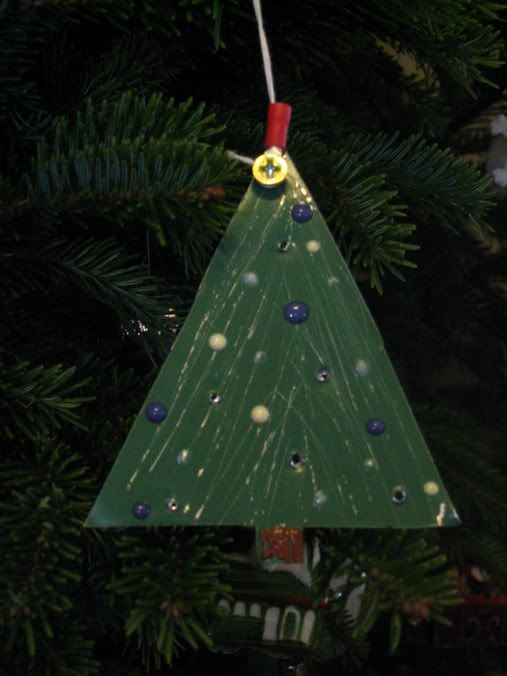 The challenge was to take $10 at a hardware store and make something crafty. They have a different challenge every month. I have a lot of fun doing them. I never win, but its fun to see what others come up with. This is what I bought with my $10 at the hardware store:
It was pretty simple to do, I just cut out the tree from a sheet of aluminum and then filed the edges. I hammered a nail to give it some decorations and to put the holder on top. The reason for the red thing is so that the aluminum doesn't cut through the string. I also decorated it with some puff paint to give it a finishing touch.